Throwback! Stef & Adam!
One of the more unique day's I've had the pleasure of photographing! It's not every day that i'm a photographer and a witness!
Stef & Adam don't do traditional, which is fine by me! They decided against having a big ceremony and instead eloped up to York together where myself and my wife (I needed another witness!) met them for cocktails the evening before. Cue some increadible drinks, lots of laughing & a selection of photos from the evening which made for a great introduction to their album.
The next morning we arrived at Marmadukes Hotel just a 5 minute walk away from the Registry office to photograph their morning preparations. It was a really relaxed and fun with both Stef & Adam getting ready together.
Can we just take a moment to appreciate how amazing her tattoos look!
They had cute personalised mice to match what they were wearing and some hand made broaches as well.
With the prosecco drank, suits ready & shawls wrapped it was time for the big moment!
A quick walk around to the registry office and we were all soon in the throws of the ceremony. Being there to witness as well as photograph was an honour and the emotion in the room was palpable.
After the ceremony soon passed York was waiting for the new Mr & Mrs, we just had to swing by the Minister for some stunning portraits while heading further into York and to the famous Betty's tea room!
Tea, Coffee, Cakes & more were enjoyed by all of us and I was glad to be there to capture it every step of the way.
It was such a different way to get married and was very personal for the both of them, it was a great experience and I hope to photograph something similar in the future!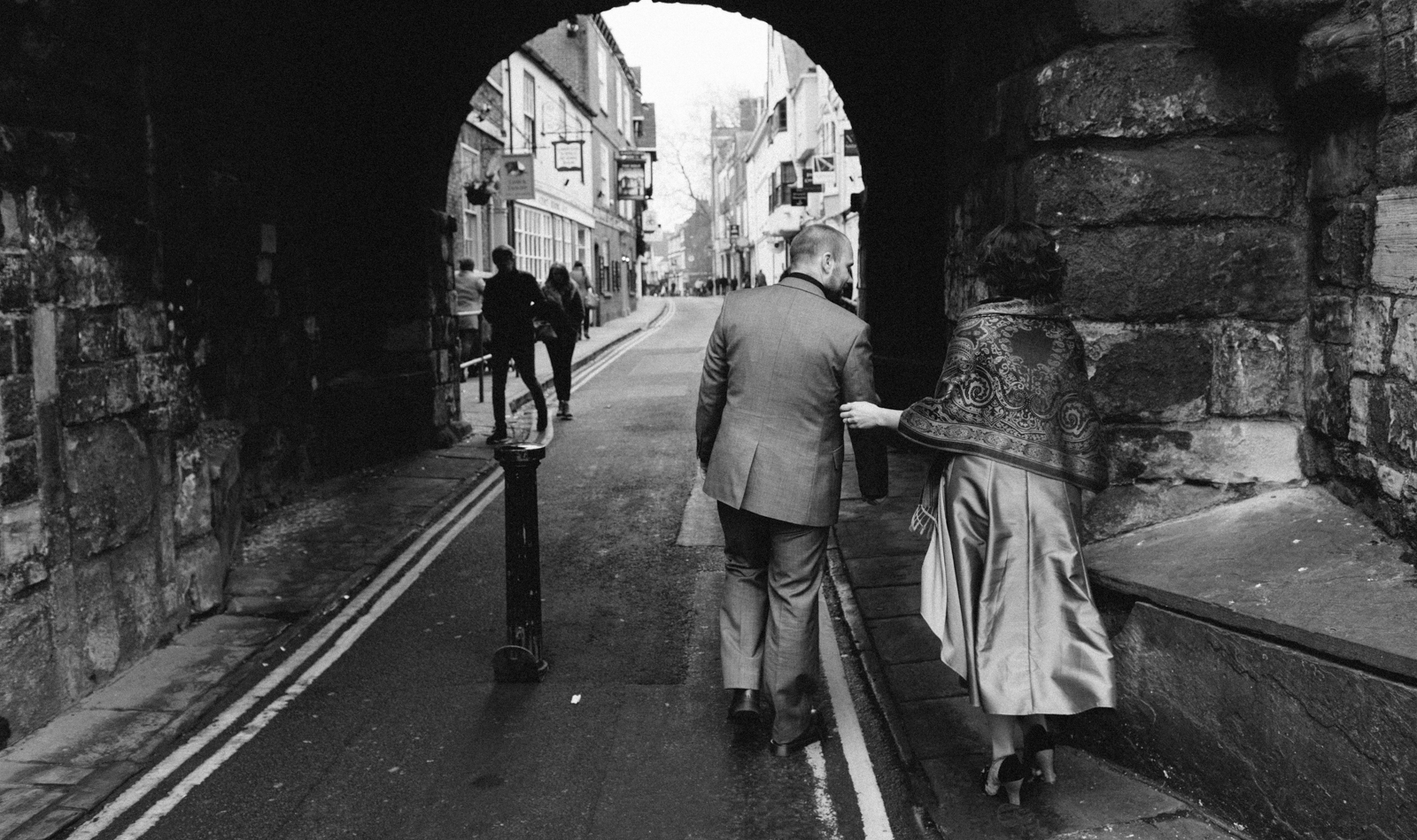 looking to elope but want to capture the day as well? Let me know and I can help you capture it every step of the way!